Make retirement the best years of your life!
If you want retirement to be the best years of your life, you've come to the right place. Hi I'm Jim, and my professional passion is to help people retire happy. Now tell me that's not a fun job to have!
I love it! For the past 20 years, I've helped people take control of their money, their investments, their life and take the right steps towards financial success. In fact, I believe you don't have to wait until retirement to live the best years of your life. I think with a little information, direction and action, you can live the best years of your life right here and now!
Jim Yih Has Been Featured In
Group Retirement Consulting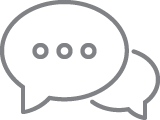 Financial Education Programs
Financial Education is my Business
Back in 2007, I sold a very successful full time retirement planning business to pursue a business that focused more on education over selling investment products.  Today, my business, the Financial Education Think Box has grown into a successful business focused on delivering the best financial education programs in the workplace.   Our growth comes from the the value we deliver to both employers and employees.
I know I am biased but I truly believe we have the best financial education programs in the country. We take ordinary group retirement plans and turn them into exceptional plans by adding killer education programs and other value added services. We've helped make employers look good by implementing retirement plans, programs and education than employees rave about.
Most recently, we've also expanded our services to be able to implement and manage group retirement plans like pensions and group RRSPs.
Click here to learn more about our financial education programs
Good Research Leads to Good Decisions
Back in 1999, I published my first book, Mutual Fundamentals which quickly hit many of the best selling lists. The book was all about research and it was then I adopted my motto that good research leads to good decisions.  Since then I have now written 8 books and contributed to a handful of other books.
I'm committed to helping people make better decisions about money and I believe education and knowledge is the root of success. Being in the business of financial education, I've been helping people with my articles, columns and blogs for over 12 years. I am very proud of my award winning Retire Happy Blog which had helped millions of readers with all aspects of financial, investment, estate and retirement planning.
I've touched thousands of people who have attended my financial education workshops and presentations.
I am proud to have become a source of great information helping people make better decisions about money. My passion to educate motivates me to continue to develop new financial education tools, resources and products including audio CDs and software programs.
To learn more, click here . . .
The Unconventional Advisor
I'm unconventional because I don't sell mutual funds, stocks, life insurance or other financial products. Instead, I sell financial education and advice. I don't want you to give me all your money to invest and blindly trust that I am going to manage it effectively. I want you to learn how to engage in your affairs because the reality is NOBODY CARES ABOUT YOUR MONEY MORE THAN YOU CARE ABOUT YOUR MONEY!
If you want to sit down with me and get my advice and get direction about how to manage your money, I'll be happy to do that. You just have to pay me for my time, my knowledge and my expertise. I'd love to help you but you have to want the help first and be sure that I will make you work and I'll ask tough questions. I guarantee you that you'll get your money's worth because my goal is not to sell you financial products. My goal is to make a difference. Here's my motto "Give someone a fish and they eat for a day. Teach someone how to fish and they eat for a lifetime".
To learn more, click here . . .
Do you care about your retirement?
Do you care about your retirement? Your money? Your investments? Or Your life? If so, how much? Seriously . . . how much?
Do you care enough to invest some time and energy to learning more about your retirement and money? If you truly want retirement to be the best years of your life, it won't happen without effort.
I'm willing to help. I care enough to help but I can't care more than you. If you want my help, read my articles, sign up for my newsletter, send me an email, give me a call, buy one of my books, listen to one of my audio CDs, or register for a workshop. Whatever it is do something! Doing something is better than doing nothing! I look forward to helping you!
Send us a message and let's get talking.
Jim deserves to be nominated for a top personal finance blog in Canada because he is a financial educator who does an ace job of keeping thing light yet informative.
Rob Carrick
Personal Finance Columnist, Globe and Mail
Jim is one of my top 10 personal finance experts to follow on twitter. He has established himself as a gateway to a ton of great content.
Kevin Press
BrighterLife.ca
Jim is a living example of success and how to become wealthy. Jim teaches powerful strategies that produce results.
Wayne Lee
Hypnotist, Entertainer and Peak Performance Expert
Jim is a powerful teacher. In his writing and speaking he delivers insightful messages from the heart in a manner that everyone understands. There are few people in this industry as passionate and as exceptional as Jim.

Kelley Keehn
Author, Speaker, TV Jost of Burn My Mortgage
When it comes to retirement, Jim is one smart dude.
Gail Vaz Oxladee